Hello, Hi,
Fambul dɛm una kushɛ,
Thank you for choosing to attend the Sierra Leone Arts & Culture festival 2019 on Saturday.
We are very excited to host you and below you'll find our program to #SLACfest 2019.
If you're a ticket holder, you should've also received an email outlining additional information you'll need to enrich your experience on the day.
---
Page 2 of 3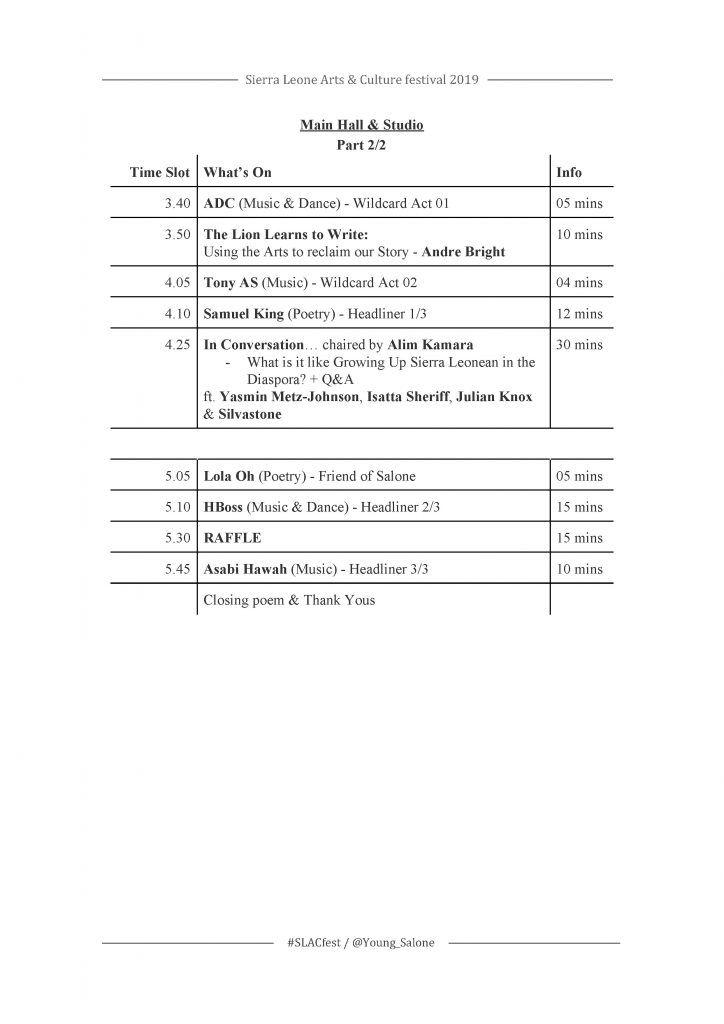 ---
Page 3 of 3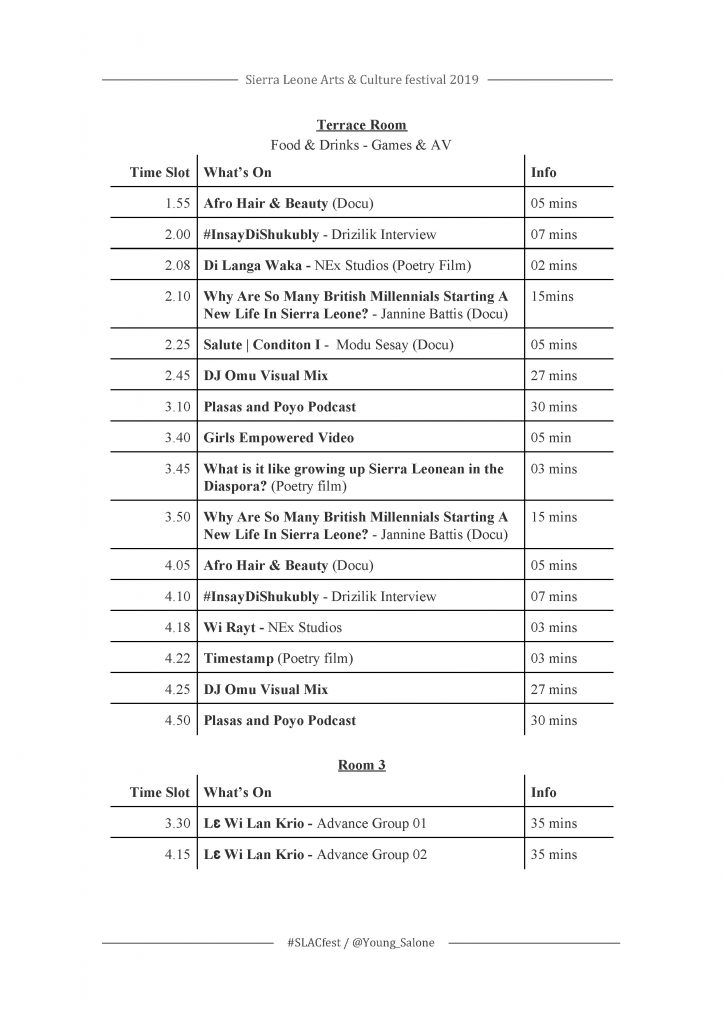 END