The Young Sierra Leonean CIC (Young Salone), an organisation founded by British-Sierra Leonean creatives to connect, showcase, and celebrate Salone talent in the UK and at home, has partnered up with FAMBUL – a mission-led community-focused platform and apparel brand – to launch a limited edition apparel collection to mark the fifth edition of the Sierra Leone Arts and Culture Festival (SLACfest).
This year's festival will be a two-day celebration of traditional and contemporary arts by individuals of Sierra Leonean heritage in the UK and at home. 
To mark the festival's fifth edition, Young Salone has partnered up with FAMBUL to launch a limited edition apparel and accessory collection, featuring a statement T-shirt; constructed cotton canvas tote bag; baseball cap; and a classic reversible bucket hat.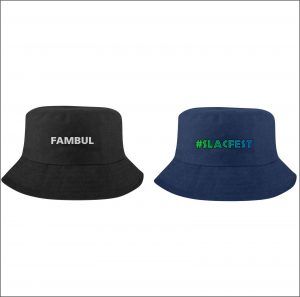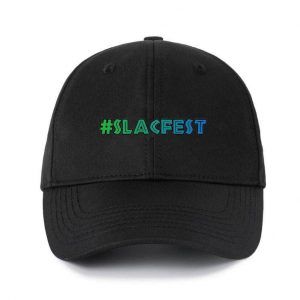 Each item is a celebration of Sierra Leone, as well as a nod to the streetwear of London and New York – the cities of origin of Young Salone and FAMBUL respectively. The tote bag and T-shirt also boast a revamped and specially reworked logo for Young Salone, featuring a well-known and well-loved Krio proverb, and all pieces feature specially commissioned branding by Sierra Leonean designer, Luseni Kallon, based in Freetown.
The collection is now available for pre-order on the FAMBUL website.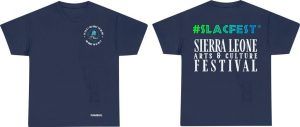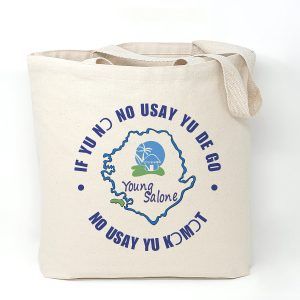 Purchasing any of the items in the collection will help to support the Sierra Leonean creative scene, both at home and in the diaspora.
Speaking on the partnership, SLACfest co-founder and co-curator, Abu Yillah said:
"This cross-Atlantic collaboration is so timely as it shows that no matter where you are in the world, when it comes to amplifying Sierra Leone… wi ɔl na fambul."
Fellow festival co-founder and curator, Siana Bangura commented:
"When the opportunity arose to partner with our friends at FAMBUL we jumped at it. The entire ethos of SLACfest and Young Salone is collaboration, celebration, and highlighting creative talent at home and in the diaspora. Uniting across the pond feels in perfect alignment with both our missions, and we are thrilled to be celebrating the fifth edition of the festival in such a notable, memorable way." 
Reflecting on the launch of the collection, FAMBUL founder, Bakr Dumbuya said:
"FAMBUL's mission is creating spaces for the Sierra Leonean community to connect, collaborate, and learn. We're proud to work with Young Salone, an organization that shares similar goals, and has been building community for years."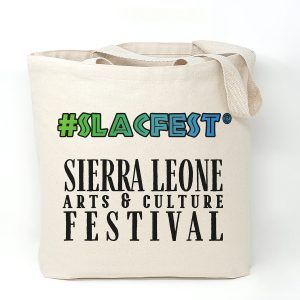 SLACfest was founded in 2017, as a response to a national disaster in Sierra Leone, which brought together Siana Bangura, Abu Yillah, and other Sierra Leonean creatives based in London, working hard to platform the creativity of young British Sierra Leoneans. Through a series of events called 'Stand Up for Salone,' money was raised to benefit the victims of a devastating mudslide that claimed the lives of over 1000 people in Freetown. The programme included the first Sierra Leone Arts & Culture festival curated by Bangura and Yillah, with a team of volunteers including Makeda L. Cole. The success of the first festival, its fundraising efforts, and the community spirit built off the back of it inspired the team. It prompted the establishment of a small non-profit organisation, registered as a CIC, The Young Sierra Leonean, with a mission to showcase unsung cultural creatives of Sierra Leonean heritage in London and across the UK. The Young Sierra Leonean has continued the annual curation of the festival, bringing it under its umbrella of flagship events, including Krio Klas and Kip Kompin cinema. 
The 2023 festival, taking place on November 4th at Brixton House and November 5th at Poplar Union respectively, is expected to attract over 500 visitors who can enjoy multimedia exhibitions, language workshops, guest lectures, music, poetry, and film.
Tickets for both days are available to buy now.
FAMBUL's mission is to create spaces for the Sierra Leonean community to connect, collaborate, and learn. The platform partners with individuals and organizations, both home based and in the diaspora, on projects that align with its core values: building community, supporting dreams, and celebrating pride.
 Find out more at: www.fambul.com