The Sierra Leone Arts & Culture Festival (SLACfest) returns on 4th – 5th November, after a hiatus, with a two-day celebration taking place at Brixton House in South London and Poplar Union in East. Sierra Leone's 'Re-introduction' and 'Re-emergence' are the themes for this year's gathering.  The 2023 edition of SLACFest promises to be the biggest edition of the event yet with an estimated attendance of over 500 people.
Meet the diamond-studded lineup of performers, presenters, and panellists that are set to showcase, share, and connect at the fifth edition of SLACFest.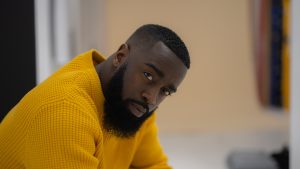 Day 1: November 4th – Brixton House
The festivities kick off with a lineup that spans the spectrum of Sierra Leonean arts and culture. Join historian Bosedeh George live from Freetown for 'A Brief History of Sierra Leone,' setting the stage for a deep dive into the roots of this vibrant culture. The 'Well Bodi Na Jentri' panel, featuring Black Blood Matters founder Georgelene Elliott and healthcare professionals Dr. Aziza Sesay and Dr. Ivan Beckley, promises enlightening discussions on health and wellbeing. Closing Part 1 and taking us from London to Freetown will be Tony AS, bringing the rhythm and the rhymes as a rapper and performer.
The 'Make Sierra Leone Famous' panel is set to inspire and educate, and includes actor Mohammed Mansaray; chef and food designer Maria Bradford;  author and actress Anni Domingo; luxury wedding planner Rugie Wurie Lamin;  and media titan Vickie Remoe. The day crescendos with a keynote speech by the illustrious Foday Dumbuya, founder of Labrum, recently honored with the Queen Elizabeth II Award for British Design, and the launch of his new collection, Nomoli Odyssey. The night concludes with the headline act, the incomparable Alim Kamara, weaving tales that will linger in the hearts of the audience.
Throughout the day, you can also expect a parallel programme of films and workshops taking place in Brixton House's Theatre 2 space, including a Krio Klas Taster and a family-friendly storytelling and drumming workshop. Films to be screened include 'Notes on Resistance', directed by filmmaker Ronita Awoonor-Gordon; 'Profit Point', produced by Alimatu F. Sesay, and 'TAXI', produced by Jamil Sesay, previously featured in Young Salone's Kip Kompin film series. 
But the festivities don't end there as DJ Selenks will be taking over as the after-party DJ, ensuring the celebration and immaculate vibes of the day continue into the night.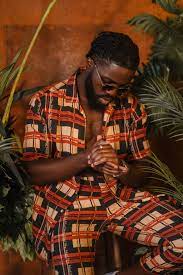 Full SLACfest 2023 Saturday Line-up of Performers:
Bosedeh George – Historian, based in Freetown ('A Brief History of Sierra Leone')

Georgelene Elliott – Black Blood Matters Founder & Health and wellbeing advocate ('Well bodi na Jentri' panel)

Dr. Aziza Sesay – Healthcare Professional, Educator, and Women's Health Advocate ('Well bodi na Jentri' panel)

Dr. Ivan Beckley – Healthcare Professional and Co-founder of Suvera app ('Well bodi na Jentri' panel)

Tony AS – Rapper & Performer

lydia luke – Poet and Performer

Yomi Ṣode – Poet and Performer (Friend of Salone act)

Mohammed Mansaray – Actor ('Make Sierra Leone Famous' panel)

Maria Bradford – Chef ('Make Sierra Leone Famous' panel)

Anni Domingo – Author and Actress ('Make Sierra Leone Famous' panel)

Rugie Wurie Lamin – Luxury Wedding Planner ('Make Sierra Leone Famous' panel)

Cheryll – Singer-Songwriter

Foday Dumbuya – Founder of Labrum (delivering keynote speech)

Vickie Remoe – Media Titan & 'Sierra Leone Diaspora Investment Conference' founder & curator ('Make Sierra Leone Famous' panel)

Alim Kamara – Rapper, Storyteller & Performer (Headline Act)

DJ Selenks – After Party DJ
Day 2: November 5th – Poplar Union
Day 2 is a visual and auditory feast, with a panel hosted by SLACfest co-curator, Siana Bangura, featuring curator Haja Fanta and the stunning photographic works of Adama Jalloh, Sama Kai, Abdul Hamid Kanu, and Salima Kamara. Filmmaker Ronita Awoonor-Gordon, part of Day 1's Theatre 2 Film Programme, returns to captivate audiences once again.
Julianknxx's film, 'In Praise of Still Boys,' graces the festival also on Day 2.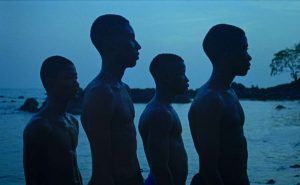 Full SLACfest 2023 Exhibition Artists & Sunday Programme Contributors:
Haja Fanta – Curator

Adama Jalloh – Photographer

Sama Kai – Photographer

Abdul Hamid Kanu – Photographer

Salima Kamara – Photographer

Ronita Awoonor-Gordon – Filmmaker 
Special shoutouts also go to contributors and partners, including Black Ballad, Shwen Shwen by Maria Bradford, and YACreates, who are generously donating to the raffle, raising funds for this year's partners, Sickle Cell Society. Alongside our raffle partners, we have literary platform, Poda Poda Stories, who have generously curated our bookshelf, which will be included in our 'Re-imagining Wi Salone' exhibition, featuring photography and writings from Sierra Leoneans at home and in the diaspora. Additionally, as the festival strengthens its international ties, New York-based FAMBUL, our merch collection partners, will add a touch of style to the celebration. And speaking of international ties, we've also locked in a special partnership with our friends at Tells Trips, who will be offering a limited-time promotion on all upcoming 2024 Tells Trips! SLACfest attendees will be eligible for a 10% discount on an upcoming travel adventure – more information will be shared at the festival and in the post-festival newsletter, so sign up now to stay updated.
As SLACFest unfolds across Brixton House and Poplar Union, the spirit of Sierra Leonean arts and culture will resonate, promising an unforgettable experience. 
Join us in celebrating the richness and diversity of this vibrant community on Saturday 4th and Sunday 5th in London! All roads lead to SLACfest 2023!
Get your tickets for Day 1 at Brixton House here: www.brixtonhouse.co.uk/shows/sierra-leone-arts-culture-festival-2023
Get your tickets for Day 2 at Poplar Union here: www.poplarunion.com/event/slacfest-presents-re-imagining-wi-salone-in-conversation-with-the-artists